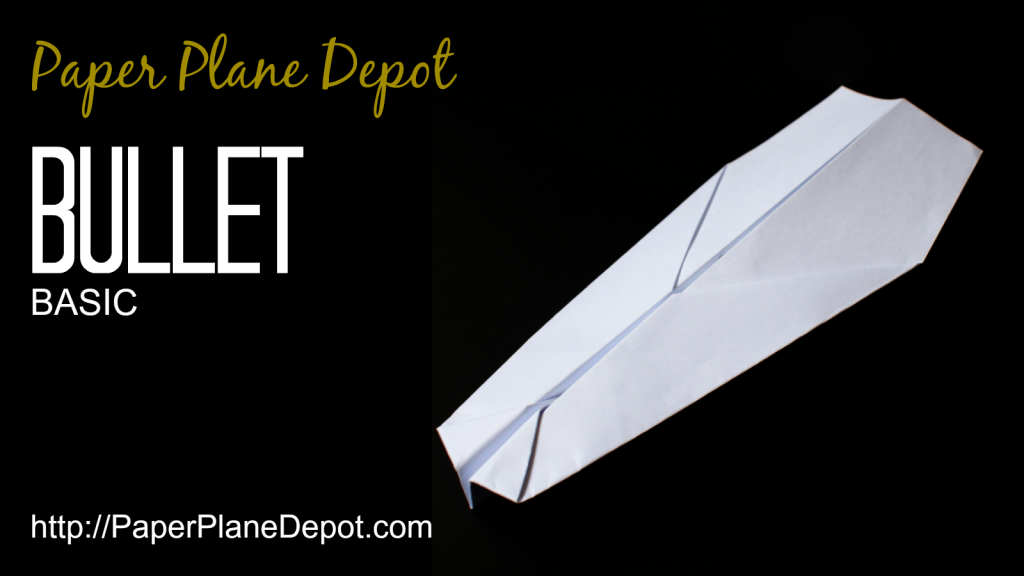 The Bullet plane is another classic paper airplane. The main difference between the Bullet and other darts is the snub nose at the front. This style of nose is great for beginner paper airplane pilots because unlike the usual darts, the nose can withstand more throws without losing it's ability to keep on flying!
Video tutorial
Instructions
Code
A blue line is where you need to make a new crease.
The green dot shows the bit of the paper that you'll be moving to a new spot.
The red dot shows where the bit of paper will end up once you've finished making the new crease.
Difficulty
Step 1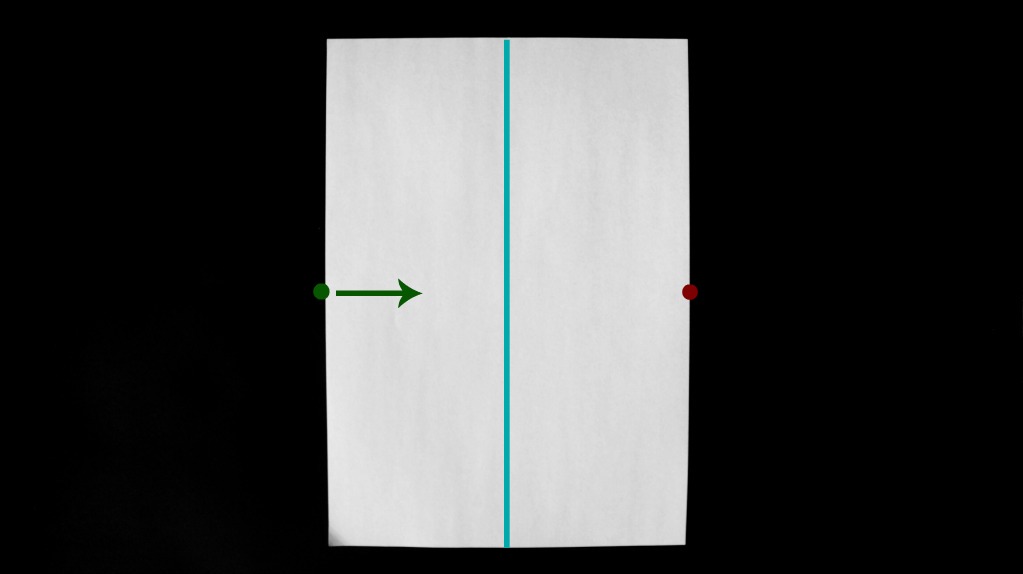 Fold a sheet of paper in half lengthwise.
Step 2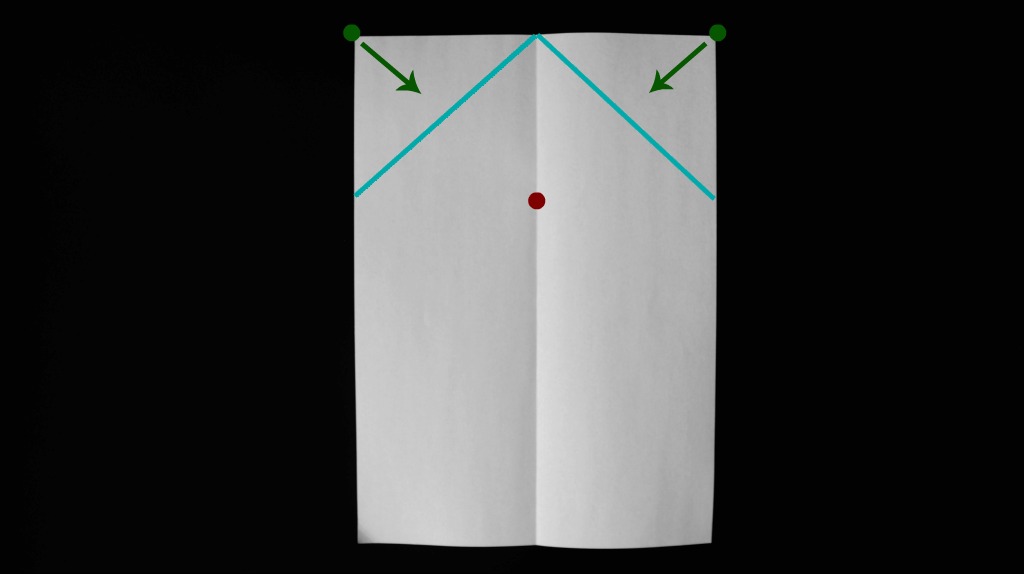 Open the sheet of paper up again. Fold the top corners inwards so they meet at the middle crease. The inside edges of the flaps will line up with the crease.
Step 3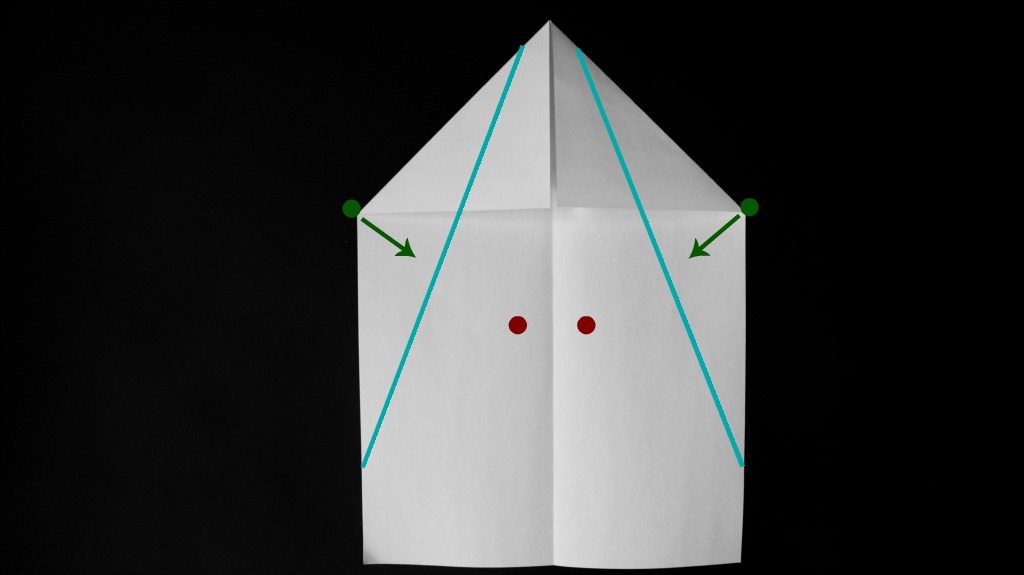 Fold the corners in but not all the way to the middle crease. There'll be a margin around one finger wide between the edge of each flap and the crease.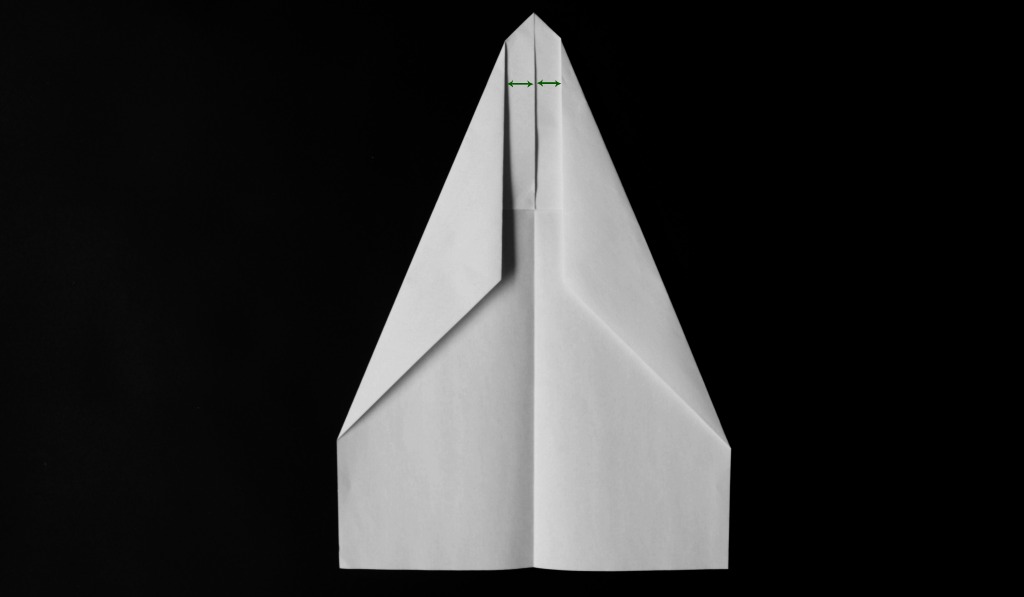 Step 4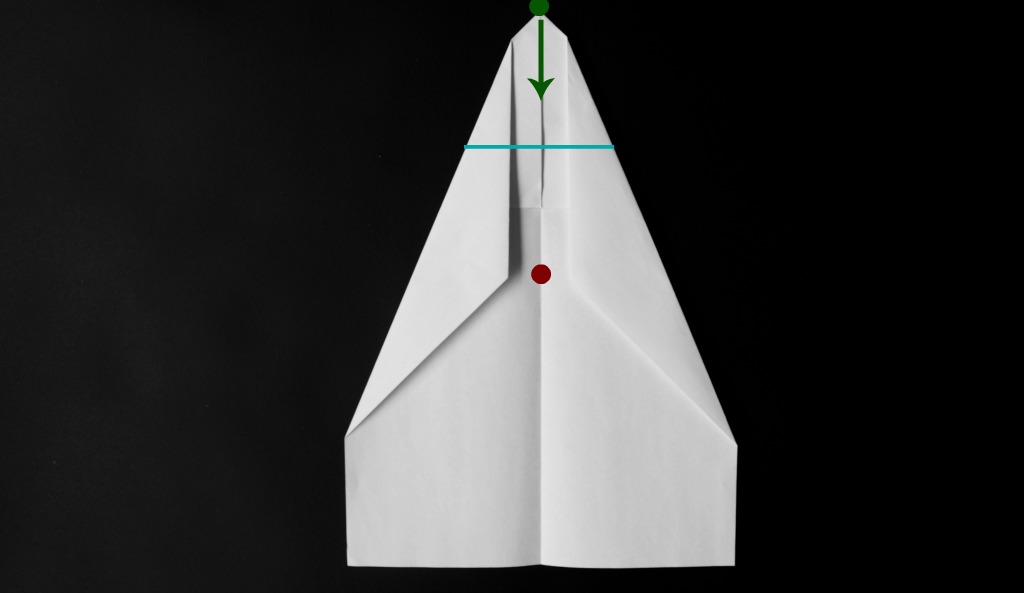 Fold the nose down so the tip of the nose is level with the points of the flaps.
Step 5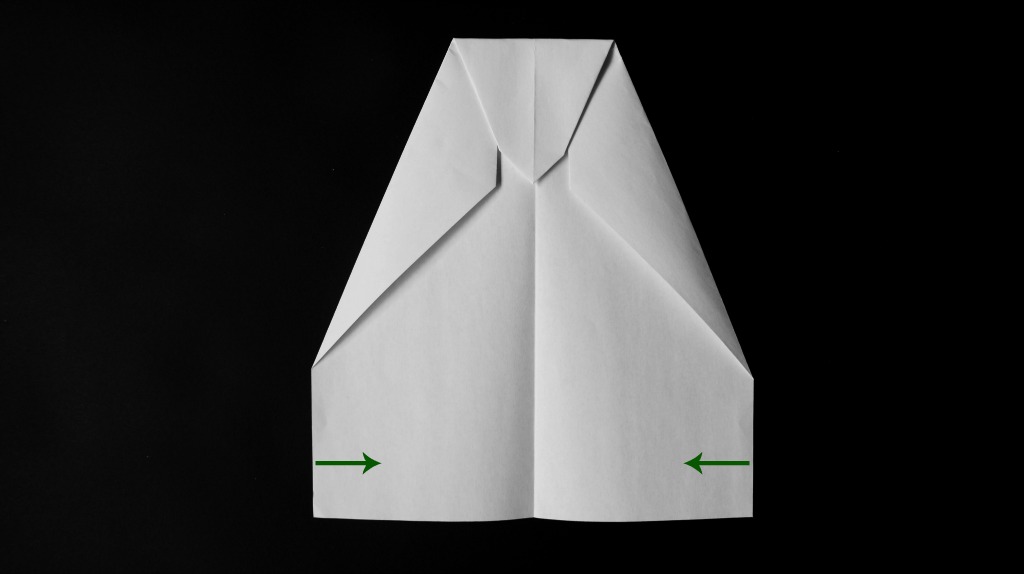 Fold the plane in half by bringing the sides together.
Step 6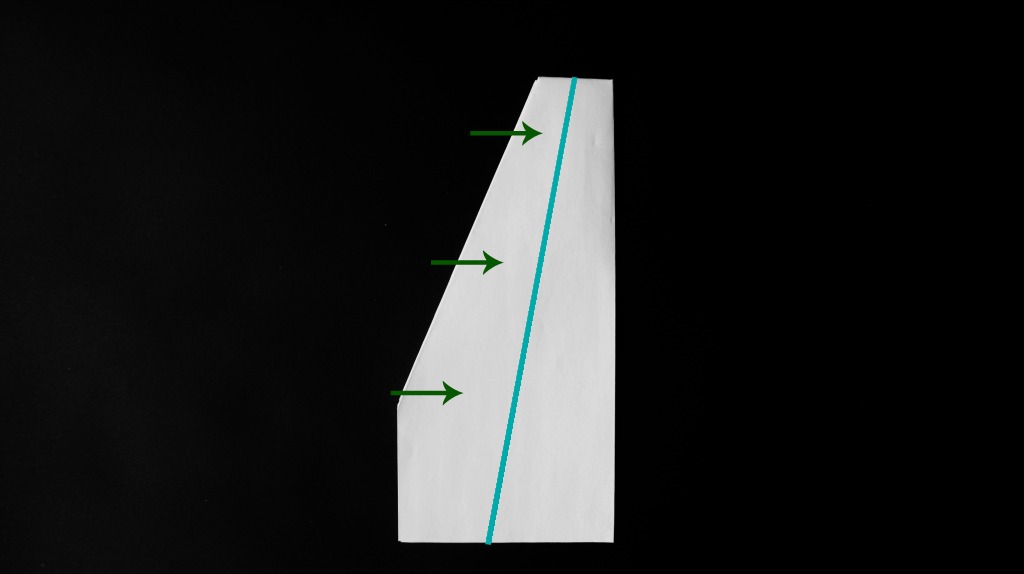 Fold the wing by pulling the side down until it's even with the bottom of the plane.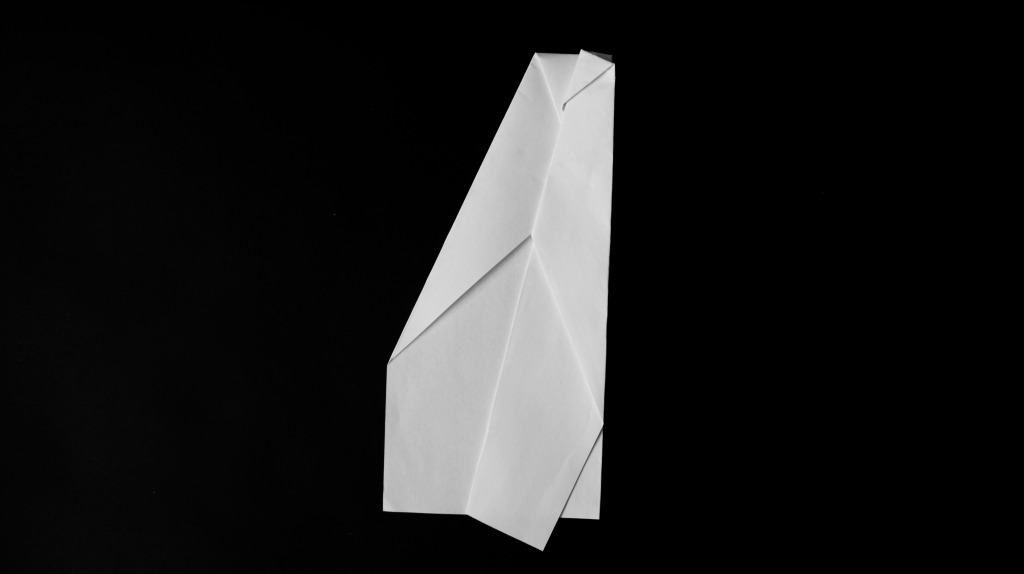 Step 7
Open the wings up and you're finished! Have loads of fun throwing your cool Bullet plane!