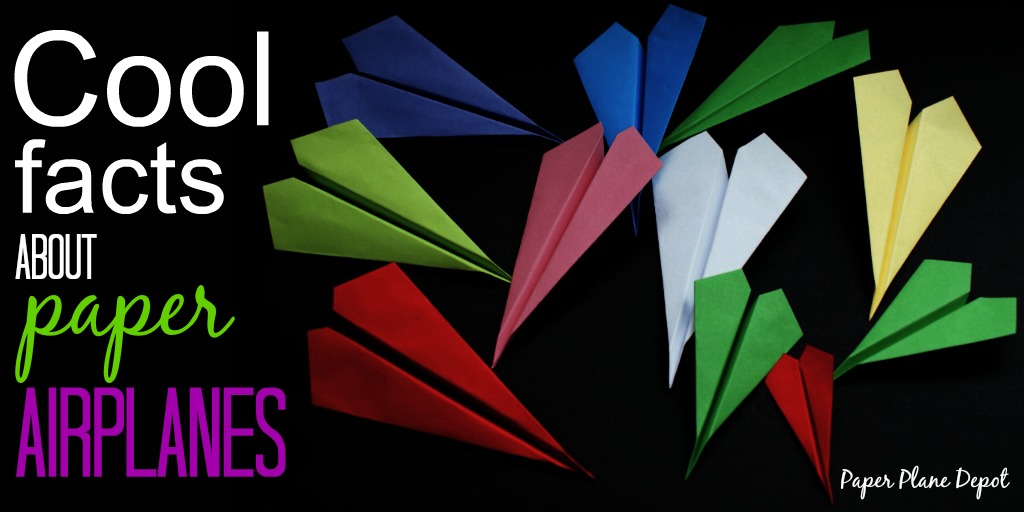 Check out these cool facts about the challenges people have set themselves and their paper airplanes.
LONGEST TIME
The longest time flying a paper aircraft is currently (at at Jan 2015) 29.2 sec and was achieved by Takuo Toda (Japan), in Fukuyama City, Hiroshima, Japan, on 19 December 2010.
LONGEST DISTANCE
The record distance for a paper plane to be thrown is currently held by Joe Ayoob using a plane designed by John Collins. The throw was made on 26 February 2012 at the McClellan Air Force Base near Sacramento in the United States and the distance – 226 feet and 10 inches (69.14 meters).
HIGHEST ALTITUDE THROW
A group of 12-18 year old Civil Air Patrol Cadets achieved a new world record by launching a paper airplane on the edge of space. On 13 September 2014 the Fox Valley Composite Squadron launched a helium weather balloon from the Kankakee Airport, Illinois, United States. At 96,537 feet the balloon burst and the airplane fell back to earth. The flight lasted just over 2 hours.
The mission was a Science, Technology, Engineering and Math (STEM) project for the cadets.
(As of Jan 2015 the record is still unofficial until Guiness World Records reviews it.)
LARGEST PAPER AIRPLANE
The largest paper aircraft was made on 28 September 2013 by students and employees at the Braunschweig Institute of Technology in Braunschweig, Germany. It was launched in an aircraft hangar from a platform 8.10 feet (2.47 m) high and flew just over 59 feet (18 meters).
The plane was made from paper and took 14 people 1,200 hours to build it. The plane had a span width of 59.7 feet (18.21 meters).
PAPER
People have been writing on various materials for over 2,000 years but paper as we know it was most likely not invented until around 100 A.D. At least that's when the earliest record of its use dates from. The invention of paper is attributed to China.
PAPER AIRPLANE WITH A PERSON ON BOARD
Sir George Cayley contributed an incredible amount of knowledge to modern aviation. Born in 1773, George Cayley's curiosity about the nature of flying craft lead to several important discoveries which when combined, inspired the pursuit of mechanical flight.
In 1849 Sir George Cayley is credited with designing the first glider to successfully carry a human.
In fact, that human was only 10 years old! The glider was a small tri-plane (triple winged plane) – there's a drawing of it below. How cool would that have been? And, how scary!
A few years later Sir George designed a bigger glider that carried a grown man. Apparently after the flight, the man (Sir George's coachman) went to Sir George and said "Please, Sir George I wish to give notice. I was hired to drive and not to fly."
He obviously didn't appreciate it but he had just made history by completing the first manned flight in a fixed-wing aircraft.
Timeline of Flight
If you haven't already checked it out, the NASA (National Aeronautics and Space Administration) website has some amazing resources. The Teacher or Student sections are a great place to start. The timeline images below are all from NASA's Aeronautics (Educator Guide).
Another must visit are the NASA images. Here are some of the images on offer (they're really cool even though they don't have anything to do with paper planes)!