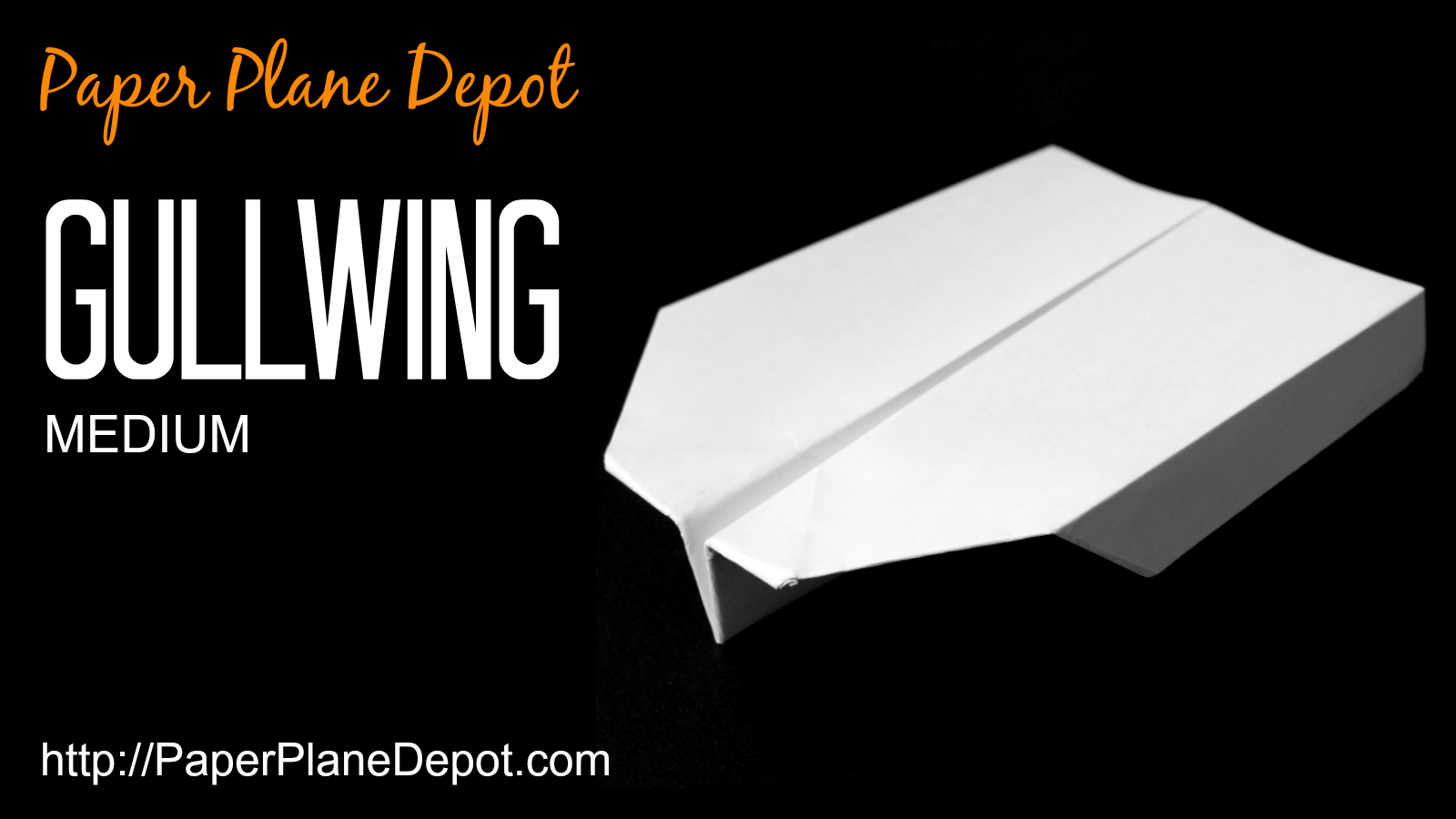 The Gullwing is a design that stands out from the more common paper airplane darts and gliders most of your friends will be making. It also has a series of folds that once you've mastered them, will mean any planes your design yourself will have all the basics for being great fliers.
Video tutorial
Instructions
Code
A blue line is where you need to make a new crease.
The green dot shows the bit of the paper that you'll be moving to a new spot.
The red dot shows where the bit of paper will end up once you've finished making the new crease.
Difficulty
Step 1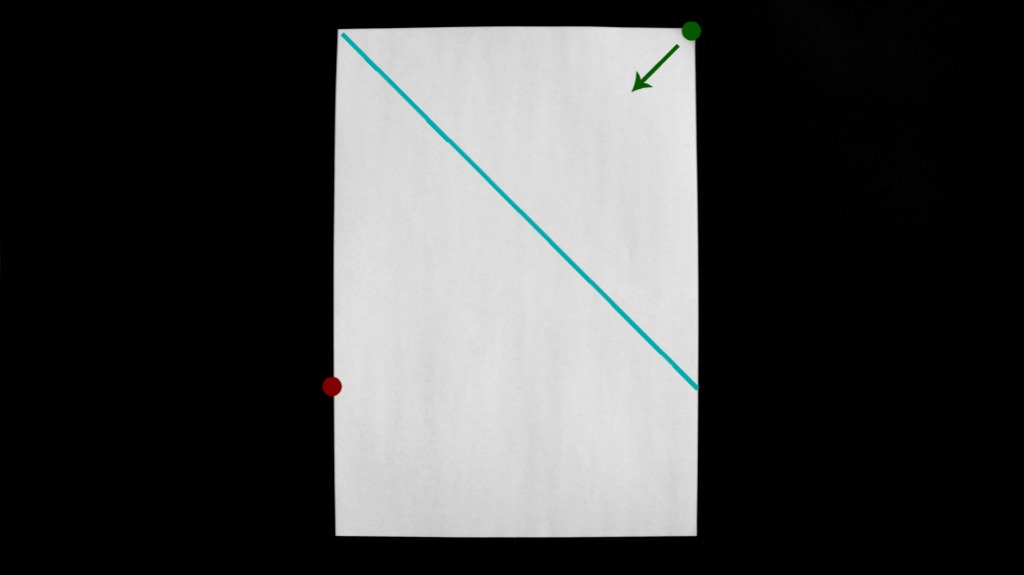 Fold the corner down until it reaches the opposite side of the paper. The edges will line up and you will end up with a diagonal crease.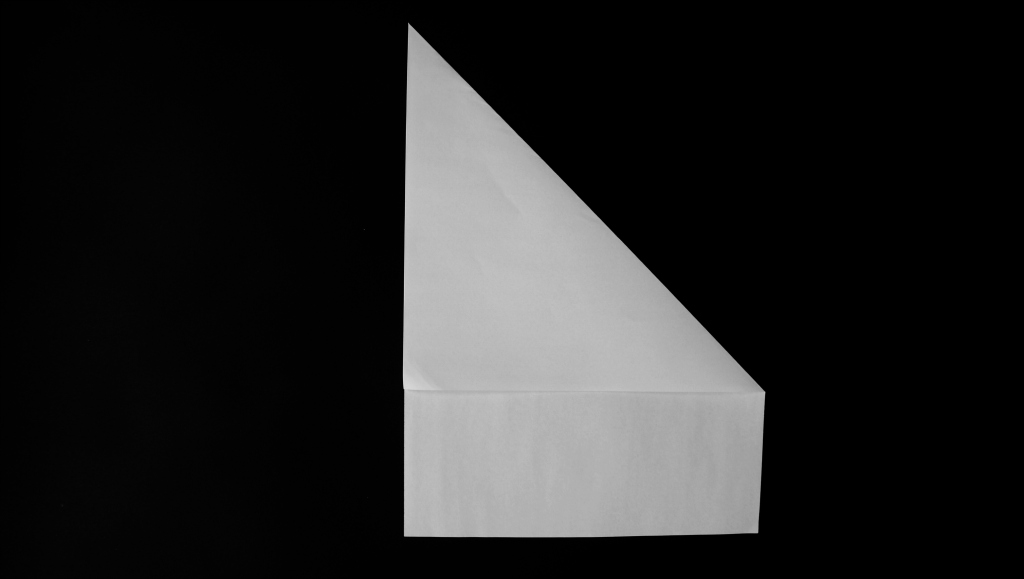 Step 2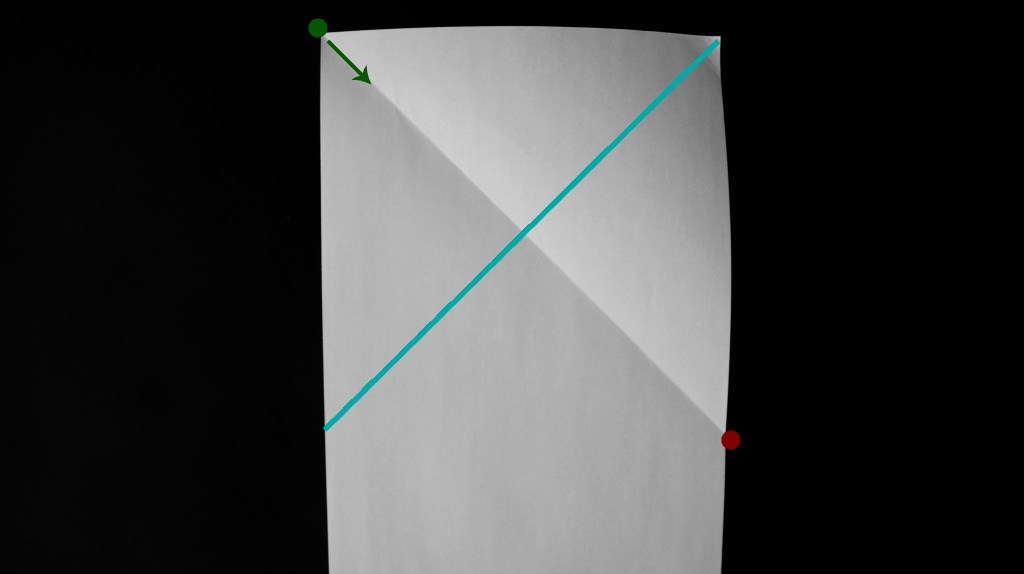 Open the paper up and repeat the same diagonal fold on the other side.
Step 3
Open the page up. Make a horizontal crease where the diagonal creases meet in the middle of the page. Hint: The top corners should meet the bottom of the diagonal creases.
Step 4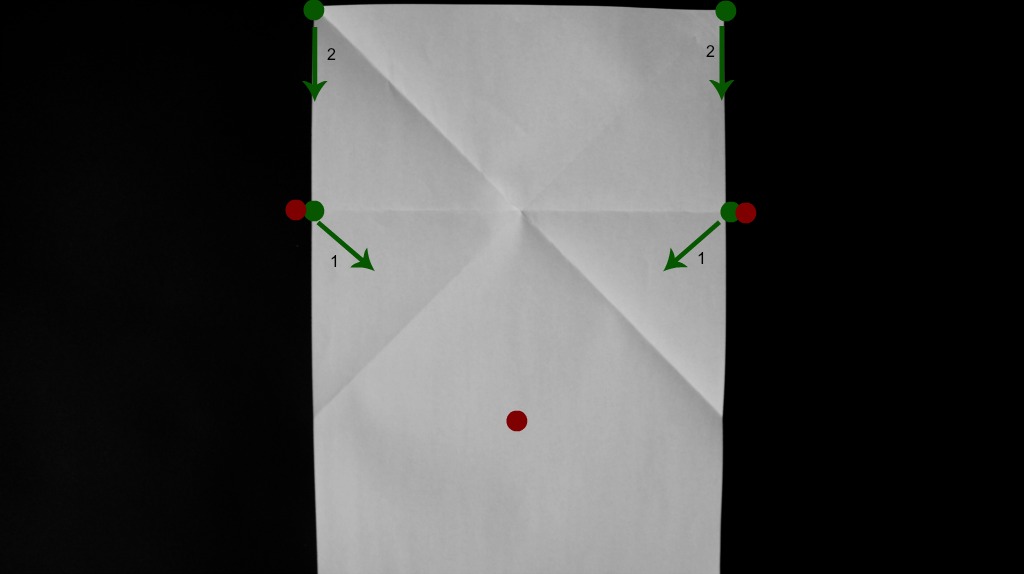 Open the page up again. This next fold is tricky. You need to bring the side panels into the middle of the page.
Start with one side and re-fold the bottom diagonal crease where it runs from the central intersection. Then press the middle fold down.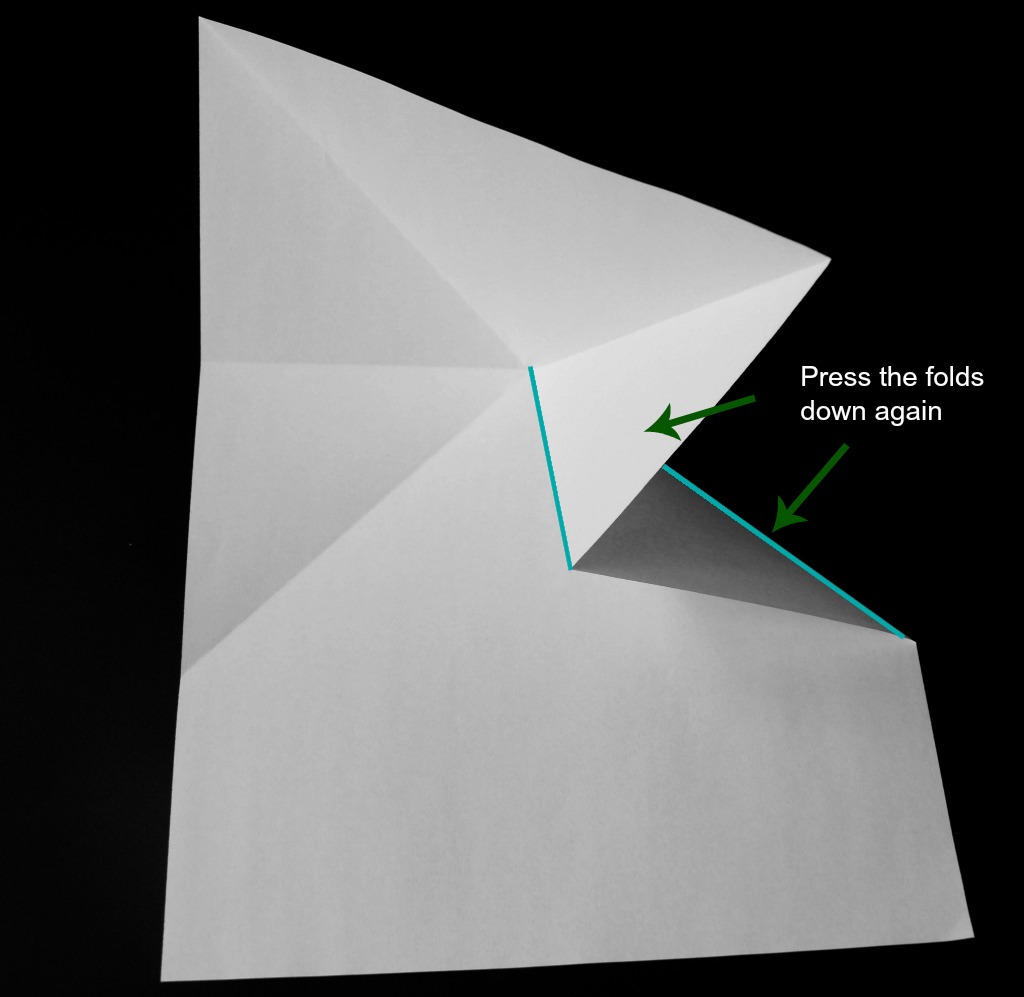 Repeat on the other side – pressing down along the bottom diagonal crease and the middle fold.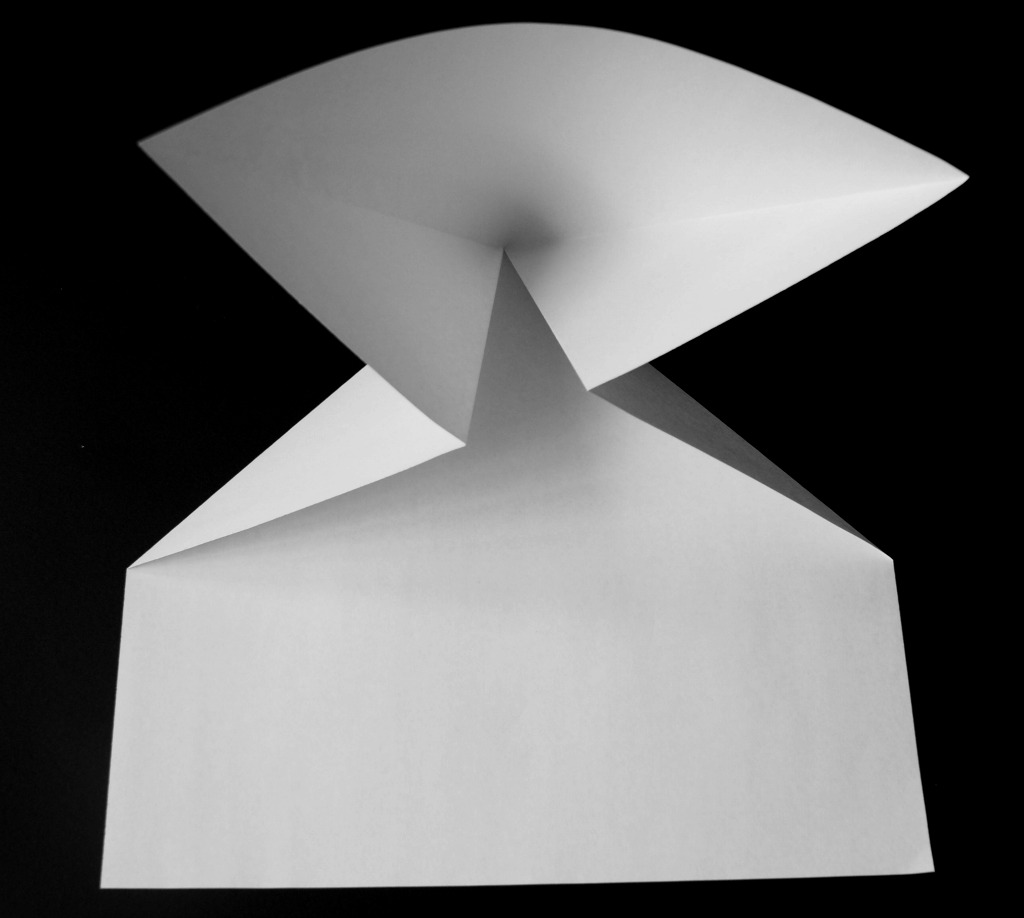 Once you've done that the top part will collapse in. Press down to make sure all the folds are crisp. You should have a shape that looks like a house with a triangular roof.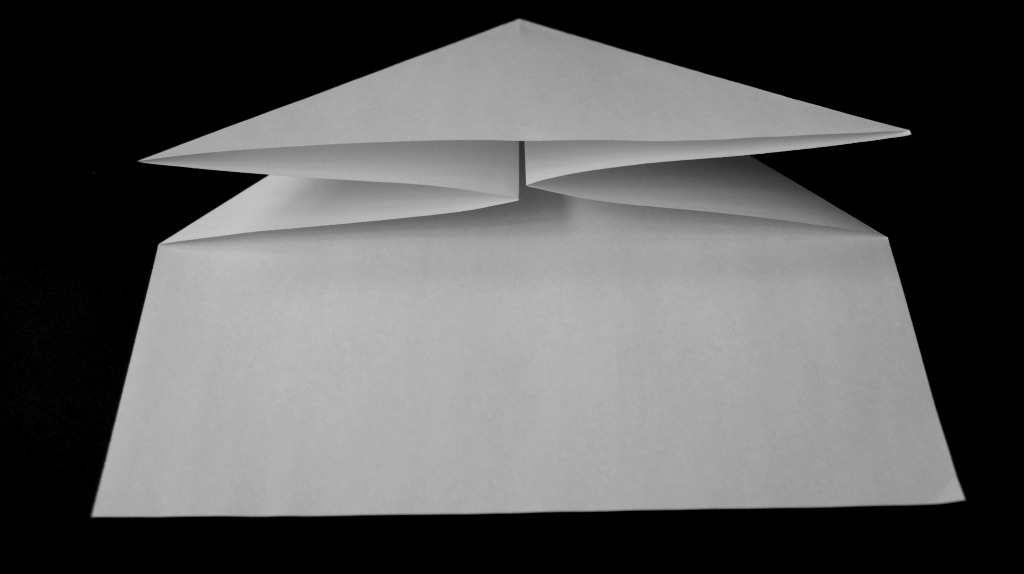 Step 5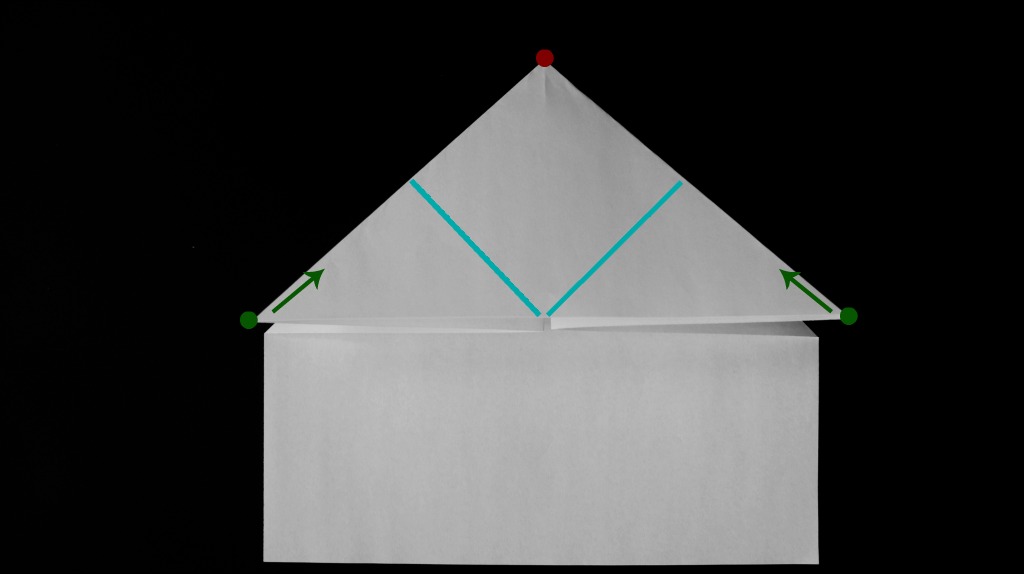 Bend the lower tips of the triangle to the top point. The inner edges will line up.
Step 6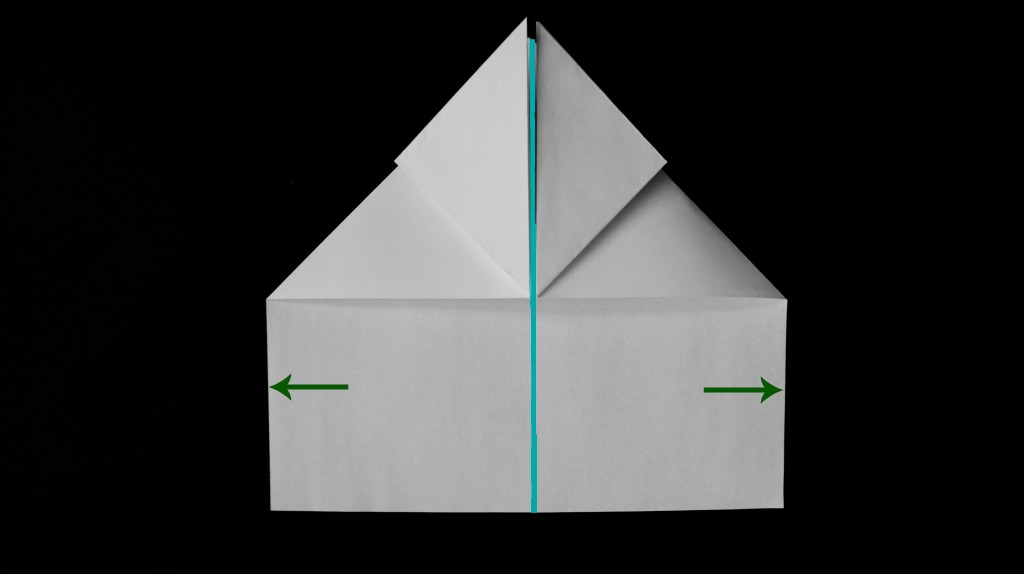 Fold the plane in half so that the triangular flaps are on the outside.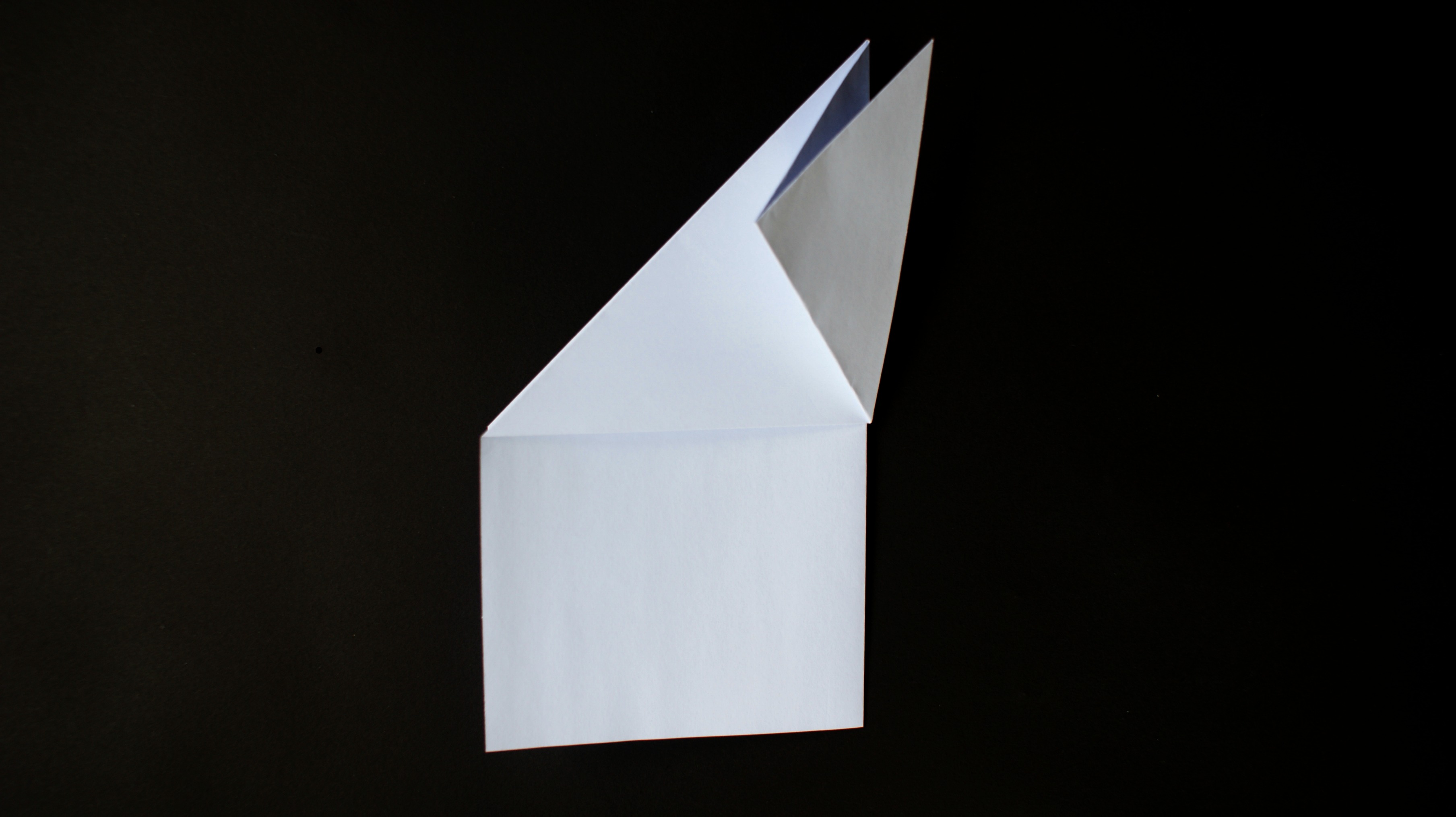 Step 7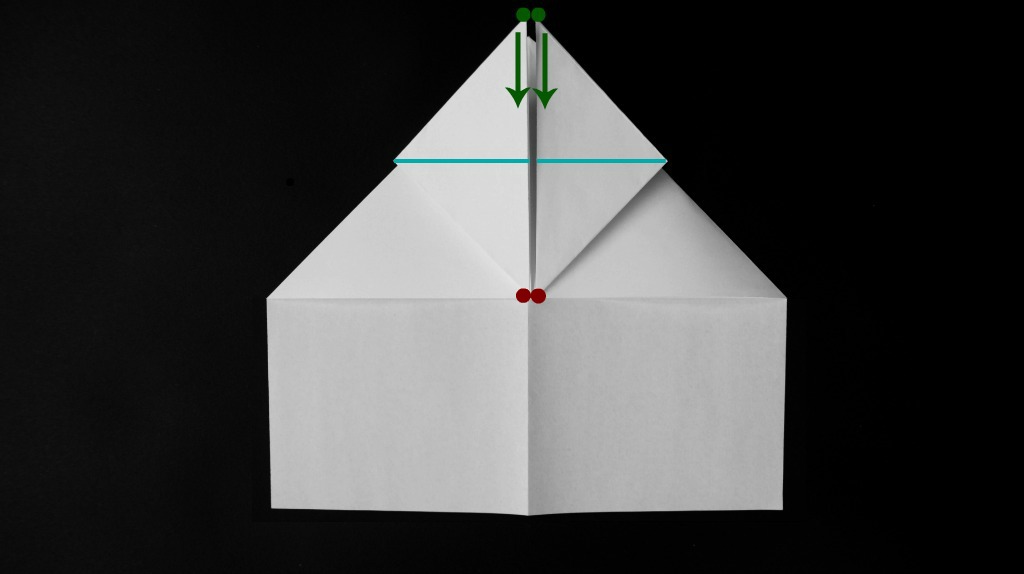 Open the plane up again. Fold the two little triangular flaps so that the top tips meet the bottom.
Step 8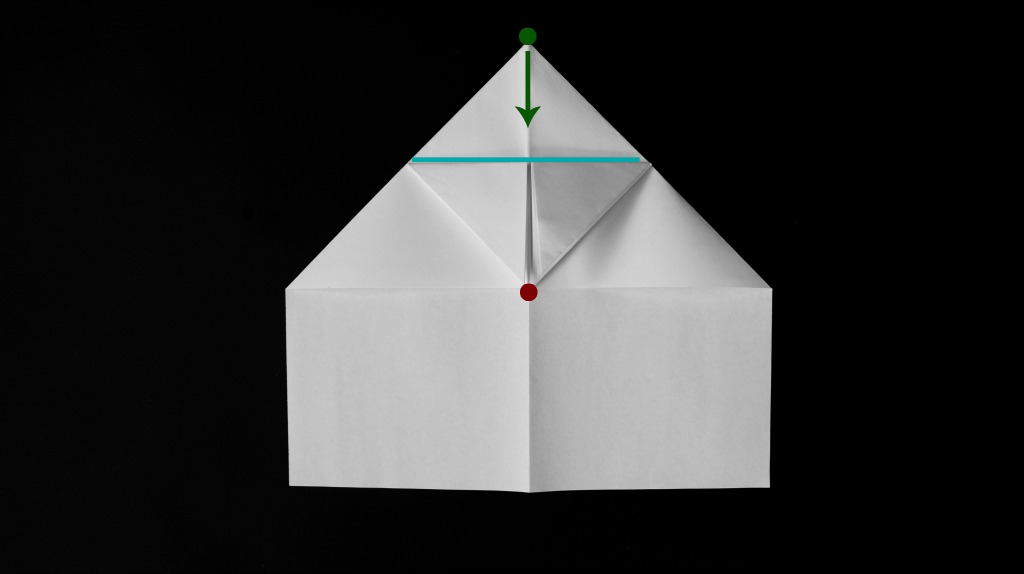 Now fold the pointed nose of the plane down to the bottom of the triangle.
Step 9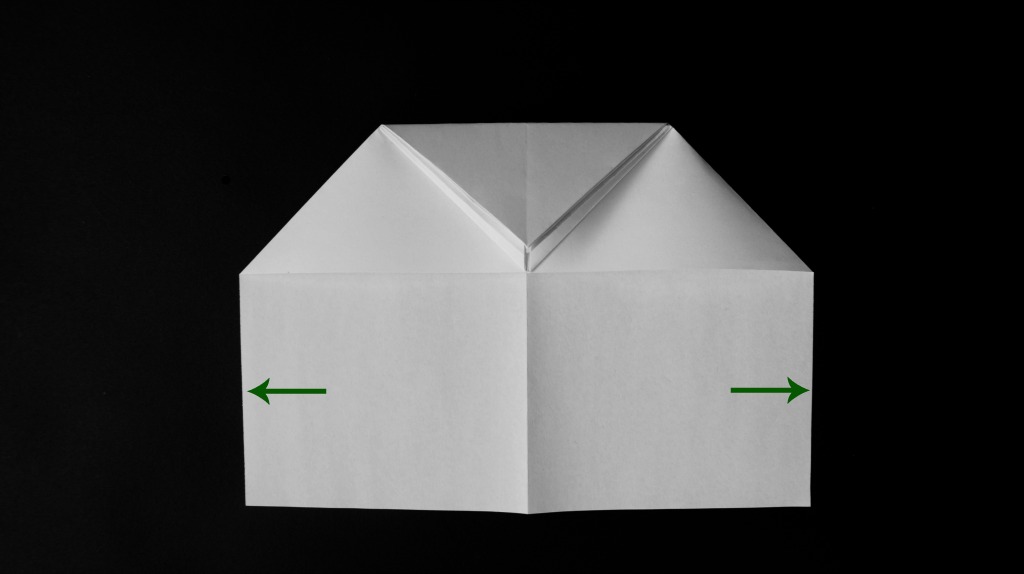 Fold the plane up.
Step 10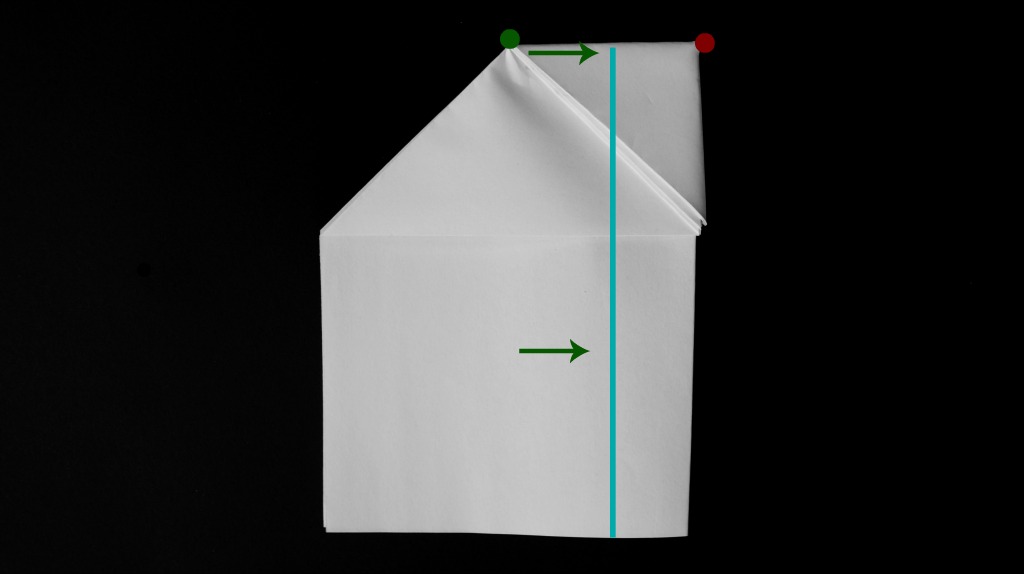 Make the wing by putting a crease halfway between the top and bottom of the nose. The crease will run in a straight line parallel to the bottom of the plane.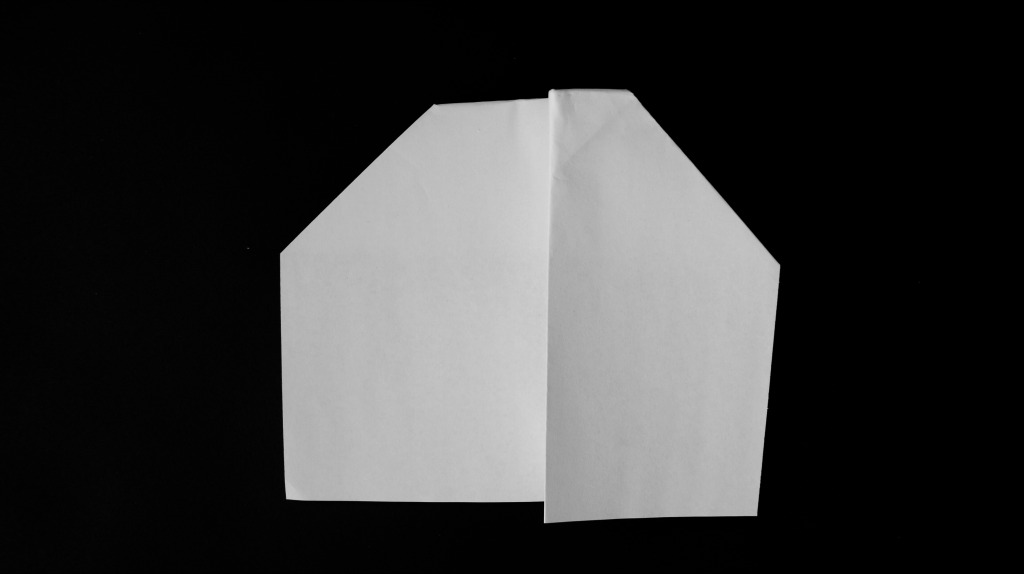 Repeat on the other side.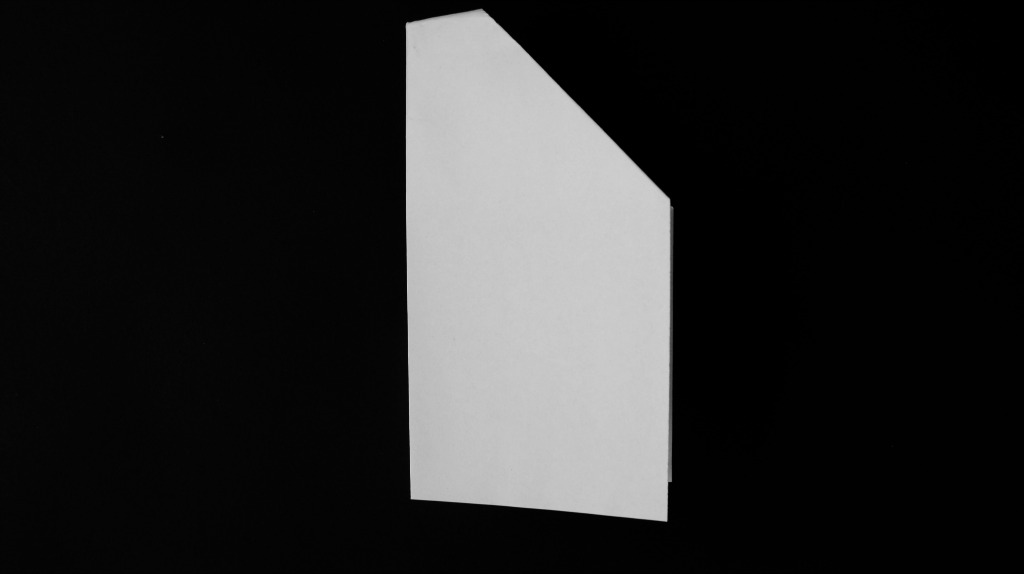 Step 11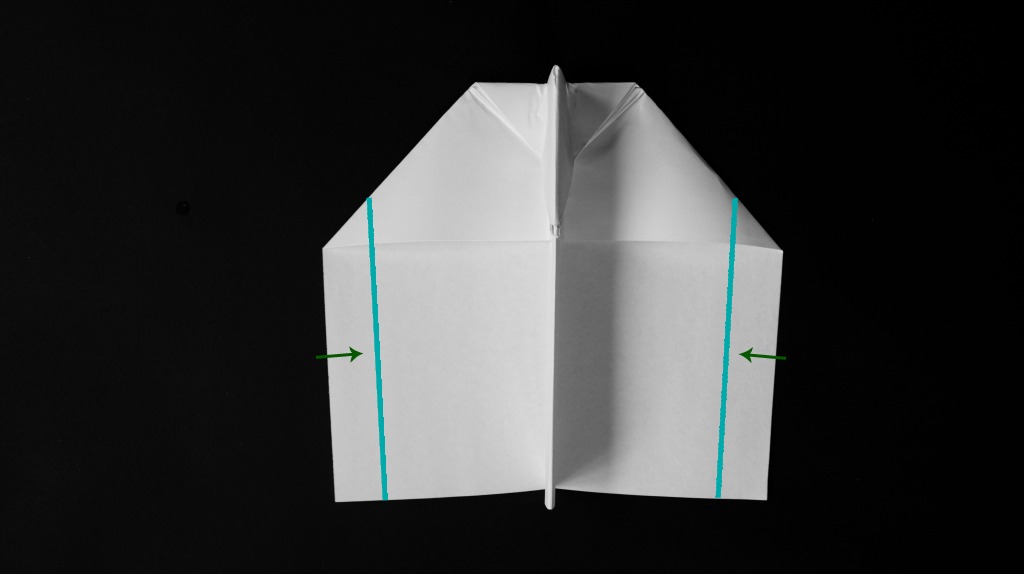 Fold an flap on each wing to make winglets on the underside of the plane.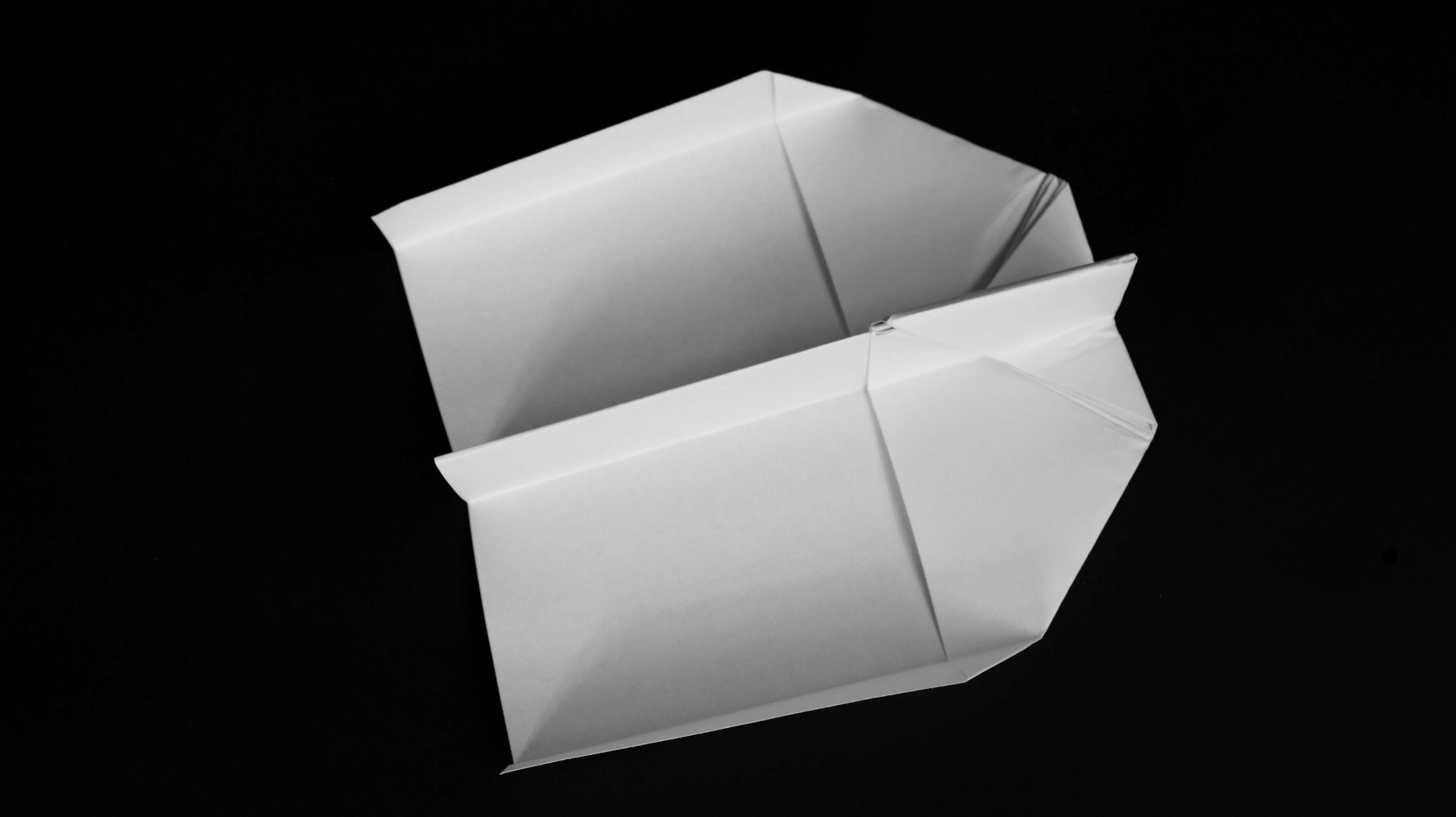 And you're done! Well done on making this cool gullwing glider.